Hotel chain gains heightened competitive advantage worldwide
Systems Union Group and MICROS Systems today announced that Ritz-Carlton hotels and resorts has purchased and begun to deploy fifteen (15) MICROS-Fidelio Financials, powered by SunSystems (MFF) site licenses at properties across the US, Europe, the Middle East and Asia. MFF was purchased by the Ritz-Carlton because of its unique and effective financial and business data analysis capabilities, and its unprecedented ability to integrate with almost any other relevant application, program or portal - and still maintain its integrity and reliability.
MFF is a revolutionary new financial management system for hotels, restaurants and other hospitality organizations. The solution combines the back-of-house strengths of SunSystems, a global financial and business management solution from Systems Union, and the benefits and functionality of MICROS, the world's leading front-of-house solution from MICROS Inc.
Ritz-Carlton's MFF deployment strategy will address a variety of geographically dispersed hotels and resorts, including a planned implementation at Ritz-Carlton's corporate headquarters in Atlanta, Georgia, USA. Other locations that will use MFF include hotels and resorts in Spain, Chile, Germany, Turkey, China, Indonesia, Japan, Korea, Malaysia, Singapore, Egypt, Bahrain, Qatar and the United Arab Emirates.
As part of the deployment strategy, each individual hotel will use MFF locally to address day-to-day accounting requirements. While the corporate headquarters will use MFF to execute data analysis functions, and to generate comprehensive financial and business management reports based on the analysis conducted.
The Ritz-Carlton conducted a lengthy and thorough review process involving numerous vendors before selecting MFF. The review team unanimously determined that MFF was ideally suited to facilitate their objectives. Most notably, the depth and flexibility of its analytics capabilities impressed Ritz-Carlton. In addition, the evaluation team found that MFF could be deployed with other applications without losing any functionality, which is critical to the success of any large-scale project. Prior to MFF, the hotel chain was using Fidelio, a more limited, back-of-house accounting solution previously supported by MICROS.
"The driving factor in our selection of MFF was its analytic capabilities. The analytical flexibility incorporated into MFF by SunSystems cannot be matched by any other financial solution vendor," explains Waleid Ibrahim, Director of International Technical Systems, Ritz-Carlton. "The SunSystems analytics approach and its flexible use of T-codes and A-codes is simply a perfect design. By deploying MFF and using SunSystems to its fullest potential, I'm confident we will be better able to track our business, down to the smallest and finest details. This will certainly give us an advantage in our marketplace. We'll be able to have a better and faster access to all the financial analytical details from many different perspectives."
"Today's hospitality market is a very competitive sector, and the successful organizations in hospitality are proactively seeking new methods for improving their competitive advantage," comments John Corden, Chief Operating Officer, Systems Union. "Ritz-Carlton's decision to improve its back-of-house operations by seamlessly integrating it with its front-of-house activities and adding advanced financial data analysis capabilities serves as an excellent example of how forward-thinking hospitality companies can stay ahead of their competition. Ritz-Carlton is a innovative hotel and resort operator and we are proud that they've deployed, and are already deriving benefit from, MFF."
Other key factors involved in Ritz-Carlton's selection of MFF include:
Strong Partnership between MICROS and SunSystems
SunSystems had been extensively reviewed by Ritz-Carlton months before the partnership between Systems Union and MICROS Inc. had been announced. Because Ritz-Carlton already has standardized its front-of-house on MICROS, the announcement of the partnership only strengthened the Ritz-Carlton's belief that MFF was the best option.
Full range of Capabilities
In addition to SunSystems' strengths as an analytics solution, the product offered key accounting features and requirements that Ritz-Carlton's deployment team mandated as critical, such as multi-currency/language capabilities and local and international GAAP knowledge.

"Some of our sites have already gone live with MFF, and we've already received extensive training on the product," adds Ibrahim. "Without a doubt, MFF will improve our effectiveness. On the accounting side, we will close our books faster and operate more efficiently. On the financials side, the analysis options will reinforce our management's decision-making capabilities. That's where our ROI will be realized. Our management will be able to make critical business decisions based on timely and reliable data from around the world. This is MFF's greatest asset."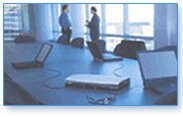 SunSystems is a portfolio of integrated financial management and business intelligence applications, which help decision-makers gain a broader perspective on the business, and provide the ability to analyze the operational detail.
For more than 20 years, we have delivered global, low-risk solutions that are designed for rapid, low-cost deployment, helping our users to meet the demands placed on the finance function.
To find out more about our solutions, click here.