SunSystems Productivity Solutions
SunSystems Productivity solutions support the efficiency and effectiveness of the workforce through both services and project based solutions through to easy to use web entry timesheets and expense forms.
Business Benefits
Speeds and automates administration
Streamlines and simplifies processes
Reduce errors and discrepancies
Strengthens resource retention & satisfaction
Drives & measures operational efficiency
Provides feedback to clients & management
Reduces charging errors & revenue leakage

SunSystems has 2 Productivity solutions: 'SunSystems PSA' and 'SunSystems Productivity'
1) SunSystems Professional Services Automation (PSA) is a suite of integrated applications aimed at organizations that offer the services of skilled staff on a project basis, either to external clients or in an in-house capacity. It enables effective planning of projects and resources, plus efficient time and expenses management and billing, which will drive revenue recovery and improve utilization, bringing tangible improvements to your profits, client relationships and staff retention figures.

Reporting Suite
Project Repository
Resource Management
Microsoft Project Server 2003 integration
Time and Expense Management
Billing and Revenue Recognition
Financial Management
Budget Management
2) SunSystems Productivity  is a suite of web based, self service applications which increase employee productivity and business performance by recording, approving and tracking time and expenses as well as managing resourcing.
SunSystems Expense
SunSystems Time
Sunsystems Resource Management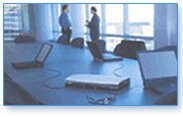 SunSystems is a portfolio of integrated financial management and business intelligence applications, which help decision-makers gain a broader perspective on the business, and provide the ability to analyze the operational detail.
For more than 20 years, we have delivered global, low-risk solutions that are designed for rapid, low-cost deployment, helping our users to meet the demands placed on the finance function.
To find out more about our solutions, click here.