Terms and conditions of use of SunSystems' web sites
SunSystems is a trademarked name used by Systems Union Group plc. Access to and use of www.sunsystems.com and associated web sites is subject to the following terms and conditions of use. By accessing this site, you signify your acceptance of these terms and conditions of use.
Accuracy of information
All reasonable endeavors have been taken to ensure that the information published on this web site is accurate. However Systems Union does not warrant that the information is accurate or complete. You are advised to discuss your specific requirements with a representative of Systems Union. You acknowledge and agree that certain information within this site is provided by third parties and that Systems Union has no control over the accuracy or completeness of such third party data.
Advice
The information, services, systems, articles and data published in SunSystems web sites are intended for general information. If you need advice, we recommend you contact a representative of Systems Union, via this website. All prices and information are indicative rather than definitive. They do not constitute an offer to buy or sell or provide any service.
Use of information supplied on this site
You may use the information for your own private and non-commercial use only. You may not use, and you must ensure that no other person uses, the information supplied by Systems Union to you for re-sale, redistribution or for any other commercial use. If you take a copy or set up a direct feed of any of the pages on this site, you must be aware that all of the terms and conditions, warnings and disclaimers will continue to apply. The service has been specifically designed for use in the United Kingdom. You must not use this service in countries where it is restricted or prohibited by local legislation.
Security
You agree that it is your sole responsibility to ensure the security of any ID and password supplied to you for use on this site. You agree not to disclose or permit to be disclosed your ID and password to any third party. Systems Union will take all reasonable endeavors, including encryption, to ensure that your personal information is disclosed only to those specified by you. However, the Internet is an open system and we cannot and do not guarantee that the personal information you have entered will not be intercepted by others and decrypted.
Limitation of liability
You accept that Systems Union shall not be liable in any event for any direct, indirect or consequential loss or damages arising from use of SunSystems. All warranties whether express or implied under law including without limitation any warranty for the information, data, services, interrupted use, errors, omissions, delays, termination of service, loss of data for any reason, fitness of purpose, infringement of third party property rights are hereby expressly excluded with the sole exception that no exclusion of liability is claimed of death or personal injury as a result of negligence by Systems Union.
Termination of service and withdrawal of your ID and Password
Systems Union reserves the right to cancel any ID and Password issued for use with this site, or to terminate the provision of this site or any part of it without notice or reason.
Using the service
You may not:
restrict or inhibit any other user from using and enjoying the service; or
post or transmit any unlawful, fraudulent, libelous, defamatory, obscene, pornographic, profane, threatening, abusive, hateful, offensive, or otherwise objectionable information of any kind, including without limitation any transmissions constituting or encouraging conduct that would constitute a criminal offence, give rise to civil liability, or otherwise violate any law;or
post or transmit any advertisements, solicitations, chain letters, pyramid schemes, investment opportunities or schemes or other unsolicited commercial messages or engage in spamming or flooding; or
upload, post, publish, transmit, reproduce, or distribute in any way, information, software or other material obtained via this site without prior written permission of Systems Union.
You acknowledge and agree that Systems Union Group PLC may terminate any ID and Password issued for use with this site if you fail to comply with the terms and conditions of use.
Links from and to this site
Some pages on this site contain hypertext links to web sites not maintained by us. You are reminded that when you enter other web sites by means of hypertext links, you will leave the SunSystems / SystemsUnion domain and you will not be subject to these terms and conditions. In particular, hypertext links to pages which contain information or advertisements about investment products and services are provided for your convenience only. We are not responsible for the content of such pages and we do not endorse or make any recommendation about such products and services. The links on this web site may take you to other sites where advice is given or trading is possible. You acknowledge and agree that Systems Union Limited shall not be responsible or liable with regard to any advice or trading which may be conducted on such sites.
Governing law and jurisdiction
These terms and conditions are governed by English Law and you agree to submit to the exclusive jurisdiction of the English Courts.
Transfer of this site
Notwithstanding anything else that has been agreed or represented (in Terms of Use, Privacy Policy or otherwise) if this web site is transferred to another provider we may transfer to the new provider any information which we have obtained from you in connection with this site, providing the new provider undertakes (in terms which are enforceable by you) to hold it in accordance with the Privacy Policy and the Terms of Use.
Amendments
From time to time, we may change the Terms of Use, the Disclaimer, the Privacy Policy and any other terms and conditions applicable to www.sunsystems.com or to any part of this site. By using www.sunsystems.com you show that you accept any such changes.
Disclaimer
www.sunsystems.com is designed specially for general information use only and does not attempt to give you specific advice that relates to your circumstances.
Comparative information may not include all products and services available on the market.
Some products may be available at a lower or higher cost than quoted, for example where an particular intermediary has negotiated special terms with a product provider.
While we use all reasonable endeavors to keep this site up to date, there may be a period of time between a product provider altering product features, withdrawing or launching new products and the time we are notified of such a change and are able to update this site.
If you intend to act on any information supplied by Systems Union you should confirm the details of the product (including costs and key features) with the product provider.
While Systems Union has used reasonable endeavors to ensure that the information and data contained in this site is accurate, it does not warrant this and all liability is expressly excluded to maximum extend permitted by law. See our terms and conditions of use.
Privacy of your information
We consider your privacy as very important. We operate a policy of disclosing to you, on written request, what customer information we have gathered, how we use it and giving to you the opportunity to review and correct any information we may hold.
What we gather and hold about you
We can enhance the service if we learn about what you like and don't like. We use the information you provide during voluntary registration to tailor the services to your specific interests.
Systems Union assigns a number to each user to help us personalize the service for you. This number is saved on your computer and is called a 'cookie.' It is not possible to identify a particular user by means of a Cookie alone. You can be assured of anonymity. We will not know who you are, even if we issue a Cookie. Of course if you want, you may choose not to accept or to delete the cookie that is held on your computer.
The cookie is also used for anonymously recording what parts of the service you use. Overall, aggregated usage information from all our customers helps us improve SunSystems.com by showing us how different areas of the site are being used. Usage information may also be used to target advertising so you view ads, which have the most relevance to you.
We also collect certain information you enter for the purpose of creating statistics. We will not link your name or address with the data we collect for statistical purposes.
We will also hold data that you enter into certain services so that you don't need to re-key the information when you next visit the service. We will only hold this personal data where you have registered and been issued with an ID and Password.
Use of your personal information 
When you register and use this site you will be asked to provide certain information such as your contact details. We will store this data and hold it on computers or otherwise. We will use this data to fulfil our agreement with you.
We may use information that you provide or that is obtained by us:
(a) To register you with our web site and to administer our web site services;
(b) for assessment and analysis (e.g. market, customer and product analysis) to enable us to review, develop and improve the services which we offer and to enable us to provide you and other customers with relevant information through our marketing programmes. We may use your information to make decisions about you using computerised technology, for example automatically selecting products or services which we think will interest you from the information we have. We may keep you informed of such products and services (including special offers, discounts, offers, competitions and so on by any of the following methods:
e-mail
telephone
SMS text message
post
or otherwise (including products and services of other companies and organisations) which we consider may be of interest to you. If you do not wish to receive information of such products and services, please tick the opt-out box provided.
(c) To administer any prize draws or competitions you may enter.
 
We may supplement the information that you provide to us with information that we receive from third parties.
Disclosure of your information
We may give information about you to the following, who may use it for the same purposes as set out above:
 
(a) to other companies in the Group;
(b) to employees and agents of the Group to administer any accounts, products and services provided to you by the Group now or in the future;
(c) agents who (on our behalf) profile your data so that we may tailor the goods/services we offer to your specific needs;
(d) to other organisations for the administration of prize draws or competitions.
(e) to anyone to whom we transfer or may transfer our rights and duties under our agreement with you;
(f) if we have a duty to do so or if the law allows us to do so.
 
For further information contact: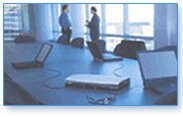 SunSystems is a portfolio of integrated financial management and business intelligence applications, which help decision-makers gain a broader perspective on the business, and provide the ability to analyze the operational detail.
For more than 20 years, we have delivered global, low-risk solutions that are designed for rapid, low-cost deployment, helping our users to meet the demands placed on the finance function.
To find out more about our solutions, click here.