SunSystems Custom BI - powered by MIS DecisionWare - delivers integrated solutions for gathering and distributing management information and knowledge and ultimately, enabling decisions that improve business productivity and profitability.  At the core of this offering are the development and implementation of systems for planning, modeling, reporting and analysis.
A powerful, proven solution, SunSystems Custom BI enables you to make better-informed decisions, predict and assess alternative courses of action and capture the competitive advantages you need to improve your control of the business.
Typical business problems:
spreadsheet proliferation

redundant and inconsistent data

data fragmentation

performance and scalability limitations
SunSystems Custom BI provides a central platform with fast access for the modeling of business data.  It supports streamlined, key management processes, delivering consistent, current information, solving the problems highlighted above. It allows users to plan, budget, model, report and analyze information with speed and accuracy in familiar Windows, Web or Excel environments.
Key Benefits:
Share knowledge - decentralized architecture facilitates enterprise-wide knowledge sharing, including decentralized business modeling
Accelerate planning and reporting cycles by integrating planning, legal, and management consolidation to streamline enterprise management processes
React faster to business problems and opportunities
Extend the benefit of business intelligence across the entire enterprise by addressing broad spectrum of needs for diverse range of users
Directly integrate into existing IT infrastructures, including relational data sources and data warehouses to improve cost-effectiveness
Enjoy low risk and low total cost of ownership

Key features:
Combine data of different formats from multiple sources into a single, high performance, analytical database server

Delivers a consistent view of your data by enabling any number of users simultaneous access to the same data, controlled via comprehensive security

Stores and models business data in a multidimensional database

Drills down into multiple levels of detail, and drills through to specific transactions
Allows users to perform sophisticated what-if analysis in real time
Real-time capabilities to update information and see the results immediately.  Users can receive instant responses to complex what-if scenarios.
Performs calculation on demand, reducing the storage requirements, improving data entry times and ensuring that the latest data is always available to end users

Access the information, for planning, modeling and analytics, via a Web browser or Excel spreadsheets
Seamless integration with Microsoft Excel - multidimensional hypercube-browser provides drag and drop navigation of hypercubes from within the Excel sheet
Minimal training is required, offering an easy solution for building analytical applications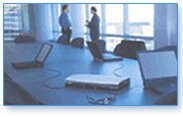 SunSystems is a portfolio of integrated financial management and business intelligence applications, which help decision-makers gain a broader perspective on the business, and provide the ability to analyze the operational detail.
For more than 20 years, we have delivered global, low-risk solutions that are designed for rapid, low-cost deployment, helping our users to meet the demands placed on the finance function.
To find out more about our solutions, click here.