SunSystems Expense
SunSystems Expense is a complete web-based travel and expense management solution.

SunSystems Expense is a web-based, self service application which provides a comprehensive travel and expense recording, approval, tracking and management information solution. This can be easily adapted to meet your organisation's expense policies and rules to produce dramatic results for your organisation by reducing costs, increasing employee productivity and improving business performance.

Key Benefits
Increase employee productivity
Improve expense policy compliance
Provide a rapid return on your investment
Keep your expense and employee information secure
Key Features
Configurable expense forms
Expense rules and policies
Online submission and approvals
Unlimited data analysis
Automatic upload of electronic transactions from Credit Card providers
Custom workflows and approval processes
P11D and VAT information
Expense Data Analysis
Expense data analysis tools provide provides an extremely flexible business reporting and information tool which allows organisations to rapidly create management information and other reports and to present them in any format. This facility enables users to drill down to any level of information providing they have the appropriate security access.

Seamless Integration
Data can be accessed in real time from both SunSystems as well as other operational systems, reducing the need to hold information such as project codes, cost codes, job information and rates in more than one place. SunSystems Expense provides comprehensive data import and export facilities allowing information to be easily transmitted to your existing payroll and
HR systems.

Intelligent Web Architecture
The application architecture extends the capabilities of leading Web browsers to deliver intuitive and simple to use functionality, while eliminating the need to install local software. This architecture dramatically reduces systems administration time and cost and provides simple access for employees whether they are office or home based.
For full details of SunSystems Expense and other available solutions, please see our brochure in the Download section.  Alternatively, please contact us.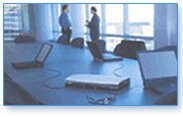 SunSystems is a portfolio of integrated financial management and business intelligence applications, which help decision-makers gain a broader perspective on the business, and provide the ability to analyze the operational detail.
For more than 20 years, we have delivered global, low-risk solutions that are designed for rapid, low-cost deployment, helping our users to meet the demands placed on the finance function.
To find out more about our solutions, click here.