SunSystems Resource Management
SunSystems Resource Management is a web-based resource management solution and provides a powerful resource management and planning tool enabling project managers and administrators to quickly search for and assign the right resources to projects.
Benefits include:-
Maximising resource utilisation
Single view of resource schedules and availability
Saving time assigning resources to projects
Accurate resource planning and forecasting
Effective and profitable project teams through appropriate staffing
SunSystems Resource Management empowers Project Managers and Administrators by:-
Maintaining and matching skills profiles against resource and cost rating
Providing wall chart-style presentation of project plan showing planned and actual time with milestones
Guiding selection of available resource with appropriate skill-set
Recording of multiple phases of projects
Allowing time to be annotated for greater clarity
Guiding selection of available resource with appropriate skill-set
The system can be deployed rapidly using an internet browser and is simple for employees to access and use regardless of their location and payment. It also provides management information and enables management reporting.
Resource requirement forecasting for next week, next month, next quarter and next year
Browser-based entry and reporting
Immediate visibility of resource information based upon user definable parameter selections
The application architecture extends the capabilities of leading Web browsers to deliver intuitive and simple to use functionality, while eliminating the need to install local software. This architecture dramatically reduces systems administration time and cost by enabling enterprisewide deployment of a zero footprint, zero administration browser-based solution.
For full details of SunSystems Resource Management and other available solutions, please see our brochure in the Download section.  Alternatively, please contact us.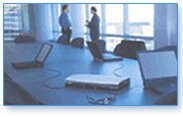 SunSystems is a portfolio of integrated financial management and business intelligence applications, which help decision-makers gain a broader perspective on the business, and provide the ability to analyze the operational detail.
For more than 20 years, we have delivered global, low-risk solutions that are designed for rapid, low-cost deployment, helping our users to meet the demands placed on the finance function.
To find out more about our solutions, click here.