It is no more apparent than in Financial Services that the key objective of any information system is delivering the right information to the right people, at the right time. In this way a financial institution is able to increase its profitability by controlling costs, increasing revenue and controlling risk.
SunSystems is proven in the financial services sector, in the role of capturing information, and distributing it to the relevant managers. It is widely used in Europe, America and Asia-Pacific, by organizations operating solely in domestic markets, and by those operating globally.

SunSystems provides demonstrable benefits to financial services organizations. These include:
The flexibility to provide information such as revenue by book, exposure by market or profit by counter-party type, derived from a single system. SunSystems offers this through Multi Dimensional Analysis, offering the capability to cut through the complexity of an individual business unit and / or multiple business units within the same organization.

Proven integration to third party systems, allowing links to numerous trading / operational systems and to desktop decision support systems.

The ability to trade in any currency, and to obtain the correct view of the data, provided by sophisticated multi currency facilities that are simple to use.

Access to timely information for multiple hierarchies, provided by advanced consolidation capabilities.

An early return on investment and reduction in risk are gained through standard implementation procedures, global coverage and the provision of a single source code. This is especially the case in international implementations covering emerging market countries.

Selection of technology platforms and environments to suit the business requirements - SunSystems is one of the leading suppliers of client server financial information systems on Microsoft SQL Server or Oracle. Technology is adapted for business benefit to the user, not for technology sake, and certainly not to increase risk.
We have been selling into the financial services sector for over 15 years and boasts a dedicated team of experts in Europe, America and Asia-Pacific. Where there is a requirement to increase revenue, control costs and control risk, SunSystems is the ideal solution for any financial services organization wanting an early return on investment.
For examples of how SunSystems benefited financial serviced organizations, please see our case studies section.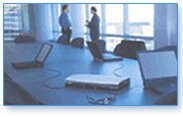 SunSystems is a portfolio of integrated financial management and business intelligence applications, which help decision-makers gain a broader perspective on the business, and provide the ability to analyze the operational detail.
For more than 20 years, we have delivered global, low-risk solutions that are designed for rapid, low-cost deployment, helping our users to meet the demands placed on the finance function.
To find out more about our solutions, click here.