The information and graphics published on this website ("the Information") do not constitute any contractual or other binding commitment on Systems Union Group plc, or any member of its group, nor shall any such Information be construed as an offer or other invitation to purchase or sell goods or services. Any contractual or other binding commitment subsequently entered into regarding goods or services shall be subject to the standard terms and conditions of trading of the relevant Systems Union Group plc subsidiary or such other terms and conditions as are agreed in writing.
The Information could include technical inaccuracies or typographical errors. Systems Union Group plc has made reasonable efforts to ensure that the Information is accurate at the time of inclusion. However, like any printed material, the Information may be out of date at the time of access by the visitor. Systems Union Group plc shall not be liable for any error or omission in, or any failure to update, such Information and any decisions based on the Information are the sole responsibility of the visitor. Systems Union Group plc reserves the right to make changes to this website at any time without notice.
No warranty or representation, express or implied, is given concerning the Information and Systems Union Group plc specifically disclaims any implied warranties or conditions as to title, description, satisfactory quality, fitness for purpose or non-infringement of third party intellectual property rights. In the case of jurisdictions which restrict the scope of limitation clauses, this limitation shall be applied to the fullest extent permitted by local law. Neither Systems Union Group plc, nor any member of its group, accepts any liability, either directly or indirectly, for consequential loss arising from any use of this website, including, without limitation, any loss of profits, business interruption, loss of programs or other data on information handling systems, or otherwise.
Certain links on this website may lead to other websites outside the freecom.net group. Systems Union Group plc accepts no liability, either directly or indirectly, for the information contained on such other websites.
Any comments or materials sent to Systems Union Group plc through this website, shall be deemed to be non-confidential. Systems Union Group plc has no obligation with respect to such comments or materials and shall be free to reproduce, use or distribute such comments or materials without limitation.
All Information, including any hypertext links are copyright and the property of Systems Union Group plc or its licensors. The visitor agrees that any copies of the Information or website pages which the visitor shall make shall retain all copyright and other proprietary notices contained herein.
The Information is intended for UK residents and others who are able to view the Information without causing a contravention of any national or local legal or regulatory requirements. Any disputes relating to or arising from the Information shall be subject to and governed by English Law and the English Courts shall have exclusive jurisdiction in respect of them.
The trade mark and logo of Systems Union Group plc which appear on this website are registered.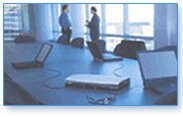 SunSystems is a portfolio of integrated financial management and business intelligence applications, which help decision-makers gain a broader perspective on the business, and provide the ability to analyze the operational detail.
For more than 20 years, we have delivered global, low-risk solutions that are designed for rapid, low-cost deployment, helping our users to meet the demands placed on the finance function.
To find out more about our solutions, click here.