We recognize the importance of our people and our partners. Over the last 20 years, we have entered into more than 200 successful partnerships around the world.
Whilst SunSystems offers benefits that are common across organizations, we also appreciate the specific, and often very different, business and technical challenges our customers face in different geographies and industry sectors. The flexibility of SunSystems means that all local and industry sector approaches to accounting can be met within the same version. Our partnerships play a defining role in the delivery of a solution; enabling the local supply of world-class business solutions and services around the world, and the combination of proven best-of-breed solutions for specific industry sectors.
For our customers, our partnerships ensure that the power of SunSystems can be effectively adapted to fit their individual needs, whether these are languages, local statutory requirements, technology or industry specific needs, in the most cost effective manner. To provide the best solutions for our customers, we hand pick our partners and limit the number in any given sector or geography. Our objective is to ensure that we effectively manage our network of offices and partners to deliver the best solution to our customers, successfully and professionally.
For our partners, their relationship with SunSystems gives them the opportunity to resell a world-class, proven solution, expanding their business opportunity and giving them access to a broad and growing customer base.
If your organisation would like to become a Systems Union partner visit our Partnering for Success website here.
These organizations resell SunSystems and related support and services. They play a key role in the supply and support of SunSystems and related products and services around the world, in many cases providing local knowledge and expertise.
These organizations are market leaders in their respective field and resell SunSystems as a fully integrated part of their industry specific solution.
These alliances guide our development of SunSystems to ensure that future offerings are in line with the technology and infrastructure needs of our customers and partners.
SunSystems is committed to working in partnership with other software companies to identify and develop opportunities; build relationships based on trust and open communication; and focus on making our mutual businesses successful. We can provide the opportunity to expand your business locally or internationally through our products and partner network. If you are interested in partnering with SunSystems please click here.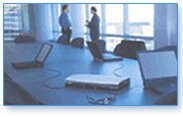 SunSystems is a portfolio of integrated financial management and business intelligence applications, which help decision-makers gain a broader perspective on the business, and provide the ability to analyze the operational detail.
For more than 20 years, we have delivered global, low-risk solutions that are designed for rapid, low-cost deployment, helping our users to meet the demands placed on the finance function.
To find out more about our solutions, click here.