Our customers operate in some of the most demanding business environments in the world. Our extensive network of Channel Partners offers local SunSystems installation, implementation, training and support services.
Our commitment to the development of an international network of Channel Partners goes back a long way. The first authorized reseller for SunSystems was appointed in 1982, and our network now comprises over 200 Channel Partners in 76 countries.
These partners deliver, implement and support SunSystems for over 64% of our customers around the world - providing the local knowledge to maximize the benefits of SunSystems for our customers. We genuinely consider our Channel Partners to be an extension of our own business, and work closely with them to provide the quality services and support SunSystems customers expect. SunSystems is closely involved in the development and ongoing training of all Channel Partners, ensuring they maintain their ability to provide high levels of professional pre- and post-sales support and services. In addition, these partners offer expertise in specific markets and geographic regions, providing services and support in the users' local language.
Interested in becoming a SunSystems Channel partner?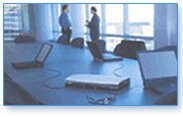 SunSystems is a portfolio of integrated financial management and business intelligence applications, which help decision-makers gain a broader perspective on the business, and provide the ability to analyze the operational detail.
For more than 20 years, we have delivered global, low-risk solutions that are designed for rapid, low-cost deployment, helping our users to meet the demands placed on the finance function.
To find out more about our solutions, click here.