SunSystems offers the opportunity of entering into a long-term partnership based on a world-class product, open communication and mutual business benefit.
By becoming a partner you can join the network of companies who have experienced the joy of working with SunSystems, becoming more competitive, more profitable and enjoying unrivalled customer satisfaction.
We understand that our customers and partners measure the success of a partnership in terms of productivity and profitability. We are the same. Our business depends on the success of our customers and partners and we know how important it is that we work together as a team and that they can rely on us. We have an open and pragmatic style that is easy to do business with.
We recognize that different types of partner require different levels of support and commitment from SunSystems. Our partner programs are tailored to meet the individual needs of our different partner types.
Learn more about our different partner programs and how to apply to become a SunSystems partner by clicking on the links below: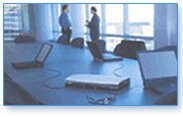 SunSystems is a portfolio of integrated financial management and business intelligence applications, which help decision-makers gain a broader perspective on the business, and provide the ability to analyze the operational detail.
For more than 20 years, we have delivered global, low-risk solutions that are designed for rapid, low-cost deployment, helping our users to meet the demands placed on the finance function.
To find out more about our solutions, click here.