SunSystems has developed strong, global partnerships with many of the major IT industry leaders to give advantage to our customers, by providing them with high quality services based on industry best practices.
Microsoft
SunSystems, as a Certified Partner, is continuing to reinforce its relationship with Microsoft. We are a member of the 'Premier Support for Developers' program, which means that we work closely with Microsoft both technically and commercially to ensure that SunSystems is completely integrated with Microsoft products and technologies.
With over 6,700 MS SQL sites worldwide, SunSystems has become one of the world's largest vendors of financial and business applications on the Windows and MS SQL Server platforms. This has been achieved through close cooperation between our research and development division and Microsoft technical specialists.
We continue to work with Microsoft to ensure our customers are fully aware of the business benefits that SunSystems on Microsoft Windows / SQL Server can deliver.
Sun Microsystems
SunSystems has always maintained a strategy of being an open systems provider of enterprise business solutions. A key part of this strategy is our collaboration with Sun Microsystems, the leading provider of enterprise wide computing solutions. This collaboration has resulted in more than 300 joint customers across 26 countries.
As part of the iForce partner program, we are working with Sun Microsystems on mutual open systems strategies to continue to enhance the performance of SunSystems on Java and J2EE.
This relationship delivers the most complete and efficient solutions to customers who benefit from the flexibility, scalability and rich functionality of SunSystems running on Solaris, the most secure Unix platform, combined with the high-performance of the UltraSPARC processor.
Interested in becoming a SunSystems Technology Partner?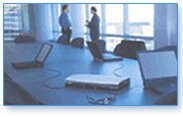 SunSystems is a portfolio of integrated financial management and business intelligence applications, which help decision-makers gain a broader perspective on the business, and provide the ability to analyze the operational detail.
For more than 20 years, we have delivered global, low-risk solutions that are designed for rapid, low-cost deployment, helping our users to meet the demands placed on the finance function.
To find out more about our solutions, click here.