SunSystems has been installed in over 18,000 sites in more than 190 countries around the world by a diverse range of organizations from airports to zoos.
In today's increasingly complex business environment people are demanding that software is capable of integrating specific processes or software components that deliver competitive advantage.
SunSystems is easy to interface to and over the years several hundred widely diverse products have been developed specifically for SunSystems, or interfaced to SunSystems. We have created a library of products so that we can provide clear and practical assistance to customers and partners in choosing the right application to meet their business needs.
If you are interested in registering your product within this catalogue please email your details to the .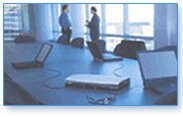 SunSystems is a portfolio of integrated financial management and business intelligence applications, which help decision-makers gain a broader perspective on the business, and provide the ability to analyze the operational detail.
For more than 20 years, we have delivered global, low-risk solutions that are designed for rapid, low-cost deployment, helping our users to meet the demands placed on the finance function.
To find out more about our solutions, click here.