Our customers operate in every industry imaginable and require solutions to manage and control their operational business, in addition to managing their financial and management needs.
We have formed a select number of vertical partnerships with providers of award winning software, covering a wide range of mainstream business applications. These vertical partnerships offer the customer a best of breed, fully integrated, proven solution at a lower cost and with considerably shorter implementation time than a traditional ERP solution. Our customers can be sure that they will be choosing a software solution that meets their current and future financial, management and operation needs. Our Vertical Partners utilize the SunSystems Connect technology, which ensures that the integrated solution is robust and can be easily upgraded to future versions.
Our Vertical Partners are responsible for the integration, supply, services and support of SunSystems as an integral part of the solution that they offer. We are closely involved in the development and ongoing training of all Vertical Partners, ensuring they maintain their ability to provide high levels of professional pre- and post-sales support and services.
SunSystems is committed to working in partnership with other software companies to identify and develop new vertical opportunities; building relationships based on trust, open communication and mutual business benefit. We can provide the opportunity to expand your business locally or internationally in conjunction with SunSystems and our partner network.
Read more about our Strategic Vertical Partner Program.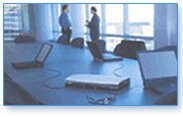 SunSystems is a portfolio of integrated financial management and business intelligence applications, which help decision-makers gain a broader perspective on the business, and provide the ability to analyze the operational detail.
For more than 20 years, we have delivered global, low-risk solutions that are designed for rapid, low-cost deployment, helping our users to meet the demands placed on the finance function.
To find out more about our solutions, click here.