Systems Union Group today signalled a greater commitment to its reseller channel with the appointment Peter Arr Woodward to a senior executive position within the Group.
Peter Arr Woodward has been appointed Global Partner Sales Director and will assume responsibility for coordinating group channel and OEM partners around the world. As Managing Director of Management Science Ltd (MSL), formed in 1989, Peter Arr Woodward has extensive experience selling, implementing, supporting and distributing SunSystems solutions and complementary products. Peter grew the business to over 3,000 customer sites and he is widely respected by the SunSystems and other third party channel community. Lasata acquired MSL in 2001.
Paul Coleman commented: "Peter Arr Woodward's appointment will mark a significant step to better understanding the needs of our channel partners and bring in fresh opportunities on the global strategic alliance front.  This too will be very well received. Our channel and OEM partners remain key to the continued strengthening of the Group's global footprint and, under Peter's management, these crucial partnerships and alliances will be coordinated and optimised to leverage the opportunities from the complete suite of the Group enlarged offerings. Peter is ideally qualified for this role."
He added: "The credentials and track records of this appointee are extremely impressive. We very much look forward to working with, and to leveraging the considerable skills of this new member to the global management team. We have a clear agenda and the means to deliver it."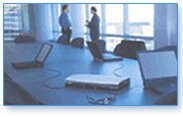 SunSystems is a portfolio of integrated financial management and business intelligence applications, which help decision-makers gain a broader perspective on the business, and provide the ability to analyze the operational detail.
For more than 20 years, we have delivered global, low-risk solutions that are designed for rapid, low-cost deployment, helping our users to meet the demands placed on the finance function.
To find out more about our solutions, click here.