Independent partner of MIS becomes full subsidiary of Systems Union
Following on from its acquisition of German-based MIS AG in 2003, Systems Union Group plc has announced that its subsidiary, Systems Union Australia, has acquired MIS AG Australia Pty Ltd, which is located in Sydney and was previously an independent partner.
The MIS AG group is a leading European provider of business intelligence (BI) software solutions for planning, reporting, consolidation and analysis. More than 28,000 users in 1,300 companies profit from its solutions.
MIS AG Australia accepted a voluntary public tender offer and will become a separate trading entity within Systems Union's Business Intelligence Division.
The MIS AG group will benefit from Systems Union's financial standing and market positioning, which will help with its planned expansion, globally. In addition, access to Systems Union's customers and product portfolio – including SunSystems financial & business management software solutions – will also be advantageous, further strengthening the global footprint of MIS.
Paul Coleman, chief executive officer of Systems Union Group plc, commented: "We now have a comprehensive and world-class portfolio of financial management, business intelligence and analytical applications that puts us way ahead of our competitors."
MIS software solutions allow decision-makers to interpret and understand complex financial data using a comprehensive set of BI, performance management and customer relationship management tools. In addition to being scalable and cost effective, the portfolio improves budgeting, reporting and analysis across the business and financial data, thereby making critical information easily accessible and understandable in a timely, consistent and readily customisable format.
In addition to extensive market knowledge and understanding of the BI market, MIS shares a common vision with Systems Union to deliver integrated, best-of-breed, cost effective and flexible solutions that address the business needs of today's senior executives.
Coleman concluded: "This acquisition offers us many benefits. The significant presence of Systems Union in Asia Pacific gives great potential for growth and development of MIS AG Australia. As a result, we can enhance our strategic and commercial position by opening up potential new business opportunities among our existing and prospective customer base in the region and around the world."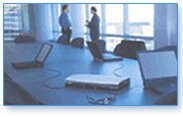 SunSystems is a portfolio of integrated financial management and business intelligence applications, which help decision-makers gain a broader perspective on the business, and provide the ability to analyze the operational detail.
For more than 20 years, we have delivered global, low-risk solutions that are designed for rapid, low-cost deployment, helping our users to meet the demands placed on the finance function.
To find out more about our solutions, click here.