Following the formation of its Financial Management and Business Intelligence Divisions, Systems Union Group has appointed Michael Danninger to the role of global R&D director for the expanded Group. In addition, Sarah Lindsay has been promoted to R&D director for Systems Union Holdings Limited (SUHL), author of SunSystems, a leading financial management software solution.
Formerly chief technology officer at MIS, a leading provider of business intelligence software solutions, Michael will now assume responsibility for the overall direction and management of research & development advancements globally across the Group including SunSystems and MIS, as well as Pegasus, ncSoft and Lasata. Sarah, formerly International Support Director for SUHL, will have responsibility for the support and R&D operations of SunSystems in Farnborough, UK and Shanghai, China.
Paul Coleman, chief executive officer of Systems Union Group, commented: "For the Group to achieve its objective of providing truly global solutions it is imperative that we adopt a coordinated, enterprise-wide approach to our R&D. Michael's considerable technical and commercial understanding combined with his knowledge of customer needs will ensure that our solution road map is clearly defined, communicated and delivered across the Group and to our user base around the world. Sarah's comprehensive understanding of our customer's global support and technology requirements will be invaluable as she drives the continued development of the SunSystems portfolio of solutions."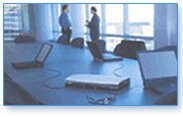 SunSystems is a portfolio of integrated financial management and business intelligence applications, which help decision-makers gain a broader perspective on the business, and provide the ability to analyze the operational detail.
For more than 20 years, we have delivered global, low-risk solutions that are designed for rapid, low-cost deployment, helping our users to meet the demands placed on the finance function.
To find out more about our solutions, click here.