~ Global launch of SunSystems exfm was quickly followed by first sale ~
Systems Union Group plc, the global software vendor, has successfully completed the launch of SunSystems Extended Financial Management (exfm).
SunSystems exfm is a fully integrated suite of software applications that combines the power of financial management and business intelligence. It provides flexible financial transaction processing with real-time reporting and analysis, together with integrated budgeting and forecasting. Systems Union is the only company, worldwide, that can provide this comprehensive range of sophisticated functionality for mid-market businesses from one corporate entity.
Since the launch of this new software solution in September 2004, customer and partner events have been well attended around the world. Paul Coleman, chief executive officer of Systems Union Group plc, author of SunSystems, said: "The response from channel partners and customers has been very positive. This is tremendously encouraging for the future with many potential users evaluating the solution at present. We are confident of securing business wins during the remainder of the year. The first sale, replacing Sage Line 100, was secured by SunSystems channel partner, Foundation Systems, with Regent Exhibitions, organiser of IMEX the worldwide exhibition for incentive travel, meetings and events held in Frankfurt."
Over the past 12 months, Systems Union has grown significantly through an acquisition strategy that has combined business intelligence with financial management software. The spread of skills and applications within the Group – including SunSystems, MIS, Lasata and REDtechnology – have been combined in SunSystems exfm.
Systems Union Group plc is a leading global software company, quoted on the Alternative Investment Market (AIM) of the London Stock Exchange. The Group, which operates through two divisions, has 45 offices in 19 countries, serving customers across the world.
Financial Management Division
SunSystems is a world leader in general ledger & business management software solutions with offices and partners in 73 countries. The SunSystems product range is available in 30 languages with over 18,000 customer sites in 194 countries. SunSystems' customers include 45 of the world's 50 largest corporations, 75 of the FTSE100 and one quarter of the Fortune 500.


Pegasus Software is an accountancy & business software solutions provider for small and medium-sized businesses. The company has 30,000 customers and over 230 reseller partners. Its products include Opera, Operations, Payroll and Instant Messenger.


Foundation Systems offers business solutions based on a range of software applications to a customer base of over 450 organisations in the public and private sectors. It is one of SunSystems' largest channel partners.


ncSoft is a channel partner for SunSystems software solutions, as well as developing its own range of web-based applications such as procurement, time management and expenses.


REDtechnology is a web development and hosting company based in Oxford. It has 500 customers, predominantly mid-sized UK-based organisations.
Business Intelligence Division
More than 1,300 companies around the world use MIS business intelligence software solutions. Headquartered in Germany, MIS provides organisations with extensive planning, reporting and analysis capabilities enabling them to conduct business-critical activities ranging from real-time sales analysis and consolidation to risk management and long-term planning.


Lasata Software, based in Australia, is the developer of reporting and analysis tools. Its Vision product has over 75,000 users in 158 countries and is available in eight languages. The suite includes alerts for real-time exception reporting and pan-application analysis to monitor financial health across a business.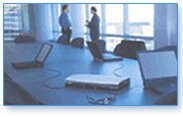 SunSystems is a portfolio of integrated financial management and business intelligence applications, which help decision-makers gain a broader perspective on the business, and provide the ability to analyze the operational detail.
For more than 20 years, we have delivered global, low-risk solutions that are designed for rapid, low-cost deployment, helping our users to meet the demands placed on the finance function.
To find out more about our solutions, click here.