Systems Union Group plc, the global financial software vendor, was ranked third in the 2004 Deloitte Technology Fast 50, a ranking of the 50 fastest growing technology companies in London & South East.  Rankings are based on average percentage revenue growth over five years, from 1999-2003. The Group grew 12,993% during this period.
Systems Union's turnover in 1999 was £0.6 million. In 2003, this had risen to an annual revenue of £78.4 million or an annualised revenue of £108.4 million if a full 12 months trading from acquired companies had been included.
Paul Coleman, chief executive officer of Systems Union Group plc, said: "Systems Union is focussed on meeting the needs of today's organisations through the development and delivery of world class financial and performance management software solutions. We are very proud to have achieved this ranking and, in particular, our position as the fastest growing software company in the region. We are delighted to receive this award and to be recognised for our significant growth over the past five years. It is a tribute to the efforts of our dedicated staff, the power of our global solutions and strategic global IT agenda."
"Being one of the fastest growing technology companies in the UK is an impressive accomplishment. We commend Systems Union for making the Deloitte Technology Fast 50 with a phenomenal 12,993% growth rate over five years," said William Touche, national managing partner of Deloitte's Fast 50 Awards.
The Fast 50 list is compiled from Deloitte's nominations submitted directly to the Fast 50, and public company database research. Deloitte researchers examined financial statements to validate operating revenues.
Entrants must also be public or private companies headquartered in a participating region of the UK and must be a 'technology company', defined as a company that owns proprietary technology that contributes to a significant portion of the company's operating revenues, or devotes a significant proportion of revenues to the research and development of technology.  Using other companies' technology in a unique way does not qualify.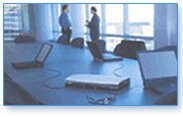 SunSystems is a portfolio of integrated financial management and business intelligence applications, which help decision-makers gain a broader perspective on the business, and provide the ability to analyze the operational detail.
For more than 20 years, we have delivered global, low-risk solutions that are designed for rapid, low-cost deployment, helping our users to meet the demands placed on the finance function.
To find out more about our solutions, click here.