Australia country manager takes up senior role
Farnborough, 30 November 2004 ... Systems Union Group plc, the global financial & performance management software vendor, has appointed Bill Bryce as chief executive officer for all its operations in The Americas. The company has offices in Miami, Los Angeles, Houston, New York, Toronto, Ottawa, Vancouver, Mexico City, Buenos Aires and São Paulo, and channel partners throughout the continent.
The company was recently listed as a top 50 business intelligence software vendor in America according to the 2004 DM Review 100 survey which is based on readership opinions. DM Review is a leading US-based business intelligence and analytics publication.
Bill Bryce has been the managing director of Systems Union Australia for five years and an IT veteran of more than 20 years. Before joining Systems Union, he was director of sales for Baan Australia. Bill also founded and was managing director of an IBM reseller. He is a Fellow of the Australian Institute of Company Directors and an Associate Member of the Institute of Chartered Secretaries.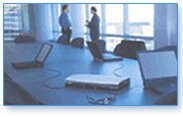 SunSystems is a portfolio of integrated financial management and business intelligence applications, which help decision-makers gain a broader perspective on the business, and provide the ability to analyze the operational detail.
For more than 20 years, we have delivered global, low-risk solutions that are designed for rapid, low-cost deployment, helping our users to meet the demands placed on the finance function.
To find out more about our solutions, click here.