Farnborough, 6 December 2004 ... Systems Union Group plc, the global financial software vendor, today announced that it ranked among the top 5 in the 2004 Deloitte Technology Fast 500 EMEA, a ranking of the 500 fastest growing technology companies in Europe, Middle East and Africa. The rankings are based on percentage growth over a five-year period, from 1999-2003, and highlight both established and emerging technology companies. Systems Union grew 12,993 per cent during this period.
"Achieving revenue growth of 12,993 per cent over five years is a tremendous accomplishment during a difficult period for the technology sector," said Karel Bakkes, partner in charge of Deloitte's Technology Fast 500 EMEA programme. "Systems Union's phenomenal growth puts it in select company."
In addition to ranking on the Deloitte Technology Fast 500 EMEA, Systems Union was ranked third on the Technology Fast 50 for London and the South East in October 2004.
Systems Union's turnover in 1999 was £0.6 million. In 2003, this had risen to an annual revenue of £78.4 million or an annualised revenue of £108.4 million if a full 12 months trading from acquired companies had been included.
Paul Coleman, chief executive officer of Systems Union Group plc, said: "Systems Union has a truly global agenda with a portfolio of world class financial and performance management software solutions. To have achieved such high rankings in the prestigious Deloitte Fast 500 and Fast 50 awards programmes is something of which we are justifiably proud. This is due recognition of our commitment to deliver solutions that enable our customers to better understand their business performance and ultimately boost their profitability."
The Technology Fast 500 is compiled from Deloitte's EMEA Fast 50 programmes, nominations submitted directly to the Fast 500, and public company database research. To qualify for the Fast 500, entrants must have had 1999 operating revenues of at least €50,000.
Entrants must also be public or private companies headquartered in EMEA and must be a 'technology company,' defined as a company that owns proprietary technology that contributes to a significant portion of the company's operating revenues; or devotes a significant proportion of revenues to the research and development of technology. Using other companies' technology in a unique way does not qualify.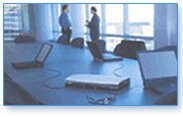 SunSystems is a portfolio of integrated financial management and business intelligence applications, which help decision-makers gain a broader perspective on the business, and provide the ability to analyze the operational detail.
For more than 20 years, we have delivered global, low-risk solutions that are designed for rapid, low-cost deployment, helping our users to meet the demands placed on the finance function.
To find out more about our solutions, click here.