Systems Union will be showcasing their financial management, reporting and performance management solutions at a wide variety of conferences and tradeshows throughout 2022. We will also be hosting our own customer and prospect workshops, helping organizations better understand our capabilities related to today's key issues. Our essay experts are generally more interested in practical information, not theory.
As such, the focus will be on improving cycles for budgeting, forecasting and data analysis, achieving greater control and compliance and driving overall business performance management.
In all cases, our goal is to demonstrate how our solutions can drive productivty and profitability within your organization.
2022 SYSTEMS UNION CONFERENCE & EVENT CALENDAR

 Date

 Event

 Location

May 11 - 13

InterAXions

Florham Park, NJ

May 17 - 20

Best Insights

Dallas, TX

May 18 - 20

FEI Summit

Chicago, IL

May 22 - 24

ACORD/LOMA Insurance Forum

Orlando, FL

May 23 - 25
BAI SmartTactics
Miami Beach, FL

June 1

Financial Technology Show

Vancouver, BC

June 5 - 8

IASA

Anaheim, CA

June 13 - 14
CFO: Corporate Performance Management
San Francisco, CA

June 13 - 16

Quest

Grapevine, TX

June 20 - 23

HITEC

Los Angeles, CA

July 8 - 10

MS World Wide Partner Conference

Min

neapolis, MN
We hope to meet you, or your associates, at one of these events.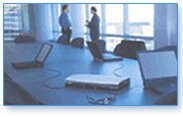 SunSystems is a portfolio of integrated financial management and business intelligence applications, which help decision-makers gain a broader perspective on the business, and provide the ability to analyze the operational detail.
For more than 20 years, we have delivered global, low-risk solutions that are designed for rapid, low-cost deployment, helping our users to meet the demands placed on the finance function.
To find out more about our solutions, click here.