We empower our customers to achieve their global business objectives through the provision of financial and business management software solutions.
SunSystems is a leading financial and business management solution for organizations globally, delivering functionality to support international accounting and business practices.
Provided by Systems Union and our partners, we have 25 offices (supporting SunSystems) spanning five continents and a reseller network covering over 70 countries.
Our mission - "To empower our customers to achieve their global business objectives through the provision of financial and business management software solutions" - reflects the company's commitment to developing solutions that meet the current and future needs of an international community.

With more than 18,000 SunSystems customer sites across over 190 countries, we have focused on providing a consistent, high quality solution worldwide, available in 30 languages.

SunSystems is used by:
45 of the 50 largest corporations in the world
75 of the FTSE 100
One quarter of the Fortune 500
The company's Research and Development facility has a quality management system certified to ISO 9001, positioning it as one of the most reputable as well as successful suppliers of business software in the world.

Global support and services
Functionality of software is only one aspect of the solution needed to support successful business management. Consultancy, implementation services, technical support and tailored training are integral parts of the overall solution, and can make the difference between the success and failure of a project.

SunSystems implementation services have been developed to a consistent, global standard, and can be delivered rapidly and easily. These services are designed so that our highly trained personnel can work with clients to ensure the SunSystems implementation meets the business requirements quickly and effectively.

An extensive network to support technical queries is available through every phase of an installation - whether an office is in New York or London, Sydney or Hong Kong, Toronto or Moscow. This substantial global presence provides local and international businesses with support at every site, through dedicated hotlines with access to experienced technical consultants.

To meet any requirement, SunSystems training is available in a range of formats - including standard classroom courses, specifically tailored education at your site, and computer-based training for use at your users convenience.

A wide range of ongoing support services are available to our clients, ranging from the standard provision of a support hotline for application and technical issues, and delivery of regular Service Packs containing updated program releases, to more specialized offerings such as remote monitoring and onsite helpdesk support.

The partner network
A network of over 200 SunSystems partners exists worldwide, offering installation, implementation, training and support at a local level. These companies - including value add resellers (VARs) and business partners - represent a key part of the distribution channel for sale and support of SunSystems and related products.

We are closely involved in the development and training of all recruited partners, ensuring they have the ability to provide high levels of professional pre- and post-sales support. In addition, these partners offer expertise in specific vertical markets and geographic regions, providing services and support in the users local language.

Looking ahead to the future
Globalization, consolidation, the Year 2000 and introduction of the euro have all been embraced by SunSystems, allowing customers to move forward using technologies such as client/server and the Internet. As these technologies develop, SunSystems will develop with them, enabling customers to take advantage of technical innovation.

Many software vendors have entered this market, but none have the scalability, international presence, business model or channel to rival the SunSystems offering.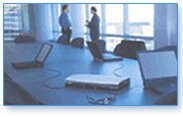 SunSystems is a portfolio of integrated financial management and business intelligence applications, which help decision-makers gain a broader perspective on the business, and provide the ability to analyze the operational detail.
For more than 20 years, we have delivered global, low-risk solutions that are designed for rapid, low-cost deployment, helping our users to meet the demands placed on the finance function.
To find out more about our solutions, click here.