Overview
The Site Audit service is offered to existing SunSystems clients to help determine whether the existing system best meets current and planned requirements.  The Consolidation Option of this service focuses on the need to aggregate data from different business entities within a group of companies.
It is used to evaluate:
How utilities and mechanisms in SunSystems can be used to make consolidation easier

How your existing configuration can be improved to provide a better solution

Whether your current infrastructure can be improved upon

Whether current operating practices make best use of SunSystems functionality
Primary deliverable
Senior SunSystems consultants carry out the service in conjunction with your organization's staff, in order to determine potential ways to simplify the consolidation process. The primary deliverable is a Site Audit Report that will:
Summarize the consolidation requirements that have given rise to the report

Present our recommended solution to meet the requirements

Offer additional advice for areas where the consultant has identified potential for improvement
Suitability
The Consolidation Option of the Site Audit service is appropriate for your organization if you have one or more of the following criteria:
Multiple companies / entities in different regions using the same business model, requiring consolidation of different currencies

Need to accurately aggregate financial information for month-end reporting

Use of multiple spreadsheets requiring data to be re-keyed
Scope
The work carried out during a Site Audit (Consolidation Option) may comprise one or more of the following elements, depending on your specific requirements:
Reporting requirements review

Integration requirements review
Approach
A Site Audit will generally be run as follows - the weighting given to each element and the sequence in which they are carried out may vary from client to client.
Audit initiation
Statement of your issues

Initiation meeting

Terms of reference
Analysis stage
Workshops and meetings with your organization's staff, to cover all issues and to ascertain solutions

Time on systems to investigate practical issues
Delivery stage
Draft report with recommendations

Report review and acceptance
Conclusion
Review meeting to discuss recommendations and agree the way forward

Follow-up action as required
Methodology
All Site Audits are delivered under the SunSystems PQIS methodology, which ensures that the service is delivered with maximum efficiency and minimum risk.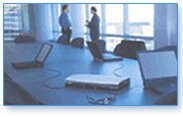 SunSystems is a portfolio of integrated financial management and business intelligence applications, which help decision-makers gain a broader perspective on the business, and provide the ability to analyze the operational detail.
For more than 20 years, we have delivered global, low-risk solutions that are designed for rapid, low-cost deployment, helping our users to meet the demands placed on the finance function.
To find out more about our solutions, click here.