This site also provides access to the SunSystems Knowledgebase, allowing you to:
Search our extensive database of support queries, by product, module and keyword
View and update your contact/address details
Change your user settings (language and timezone)
Our Knowledgebase can be accessed by all SunSystems customers. Simply register to receive your unique userid and password using the links below.
To register, you need to know your SunSystems serialization number, and provide your full company name, address and contact details. Upon registration, you will receive an acknowledgement and also your userid and password by email.
Should your registration be unsuccessful (we are unable to match your registration details with our database) please call your local SunSystems helpdesk quoting reference "SUKBREG". Our support desk consultants will be happy to check your details with those on our system and perform the registration on your behalf. You should then receive your logon details via email.
Please note that this logon is currently a separate system to Customer Support Online, which is only available to SunSystems customers with a support contract. Customers wishing to access this facility should use their existing logon id, or for new customers, please contact your local SunSystems helpdesk to request a separate userid.

Access The Knowledgebase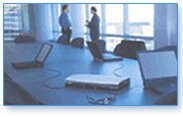 SunSystems is a portfolio of integrated financial management and business intelligence applications, which help decision-makers gain a broader perspective on the business, and provide the ability to analyze the operational detail.
For more than 20 years, we have delivered global, low-risk solutions that are designed for rapid, low-cost deployment, helping our users to meet the demands placed on the finance function.
To find out more about our solutions, click here.