Each relationship we establish is unique, reflecting our partner's objectives and needs.
We expect a high level of commitment and high standard of business practice, and in return, offer commitment, support and resources, enabling our partners to quickly deliver the fully integrated solutions and service our customers expect.
Vertical Partner
Invest in the development of the SunSystems business

Develop an annual business and marketing plan

Integrate SunSystems with your vertical market solution

Commit a dedicated team to the sales, support and services of SunSystems

Undertake comprehensive product and sales training

Effective marketing of the SunSystems solution

Prompt lead management

Responsible selling and collaboration with our other partners

Maintain product skills and expertise

Maintain customer satisfaction

Work to achieve annual sales and service level targets

Provide first line support for SunSystems products
SunSystems
Dedicated account management team

Involvement in the ongoing development of SunSystems

Option to re-badge SunSystems as your own

Provide mapping analysis, training, tools and ongoing assistance with technical integration to get the solution to market as quickly as possible

Provide sales support in the form of participation, presales assistance, reference sites

Provide marketing support in the form of collateral, guidelines, PR, exhibition staffing

Provide comprehensive product and skills training to ensure the consistency and quality of services

Provide a quality second line support service

Prompt lead, order, enquiry and support call management

Income opportunities: - we offer a royalty terms on software license and support and substantial services opportunities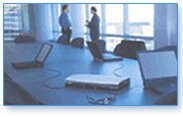 SunSystems is a portfolio of integrated financial management and business intelligence applications, which help decision-makers gain a broader perspective on the business, and provide the ability to analyze the operational detail.
For more than 20 years, we have delivered global, low-risk solutions that are designed for rapid, low-cost deployment, helping our users to meet the demands placed on the finance function.
To find out more about our solutions, click here.