Overview
The Upgrade Service is available to existing SunSystems clients. It enables an efficient and effective implementation of application and technology upgrades, allowing you to take advantage of new SunSystems functionality.
In addition, the service can help to minimize the risks arising from changes to key business systems, while maximizing the benefits of business change through the use of SunSystems expertise.
Primary deliverables
Skilled SunSystems consultants carry out the Upgrade Service in conjunction with your organization's staff. The primary deliverables are:
Review of requirements for the upgrade

An upgrade plan detailing the work necessary to meet these requirements

Delivery, including installation of new software on the required platform, migration of data from the old version, implementation of any necessary changes to the configuration, acceptance testing and user training, all in accordance with the agreed plan
If you are considering a more fundamental review of your SunSystems implementation, we recommend that you take advantage of our Site Audit service.
Suitability
The Upgrade Service is appropriate for existing SunSystems clients who meet one or more of the following criteria:
Requirement to move to a later version of SunSystems products, to benefit from ongoing development of technology, functionality and performance

Need to take advantage of specific features available within a new version of SunSystems 

Requirement to change the technology platform

Need a fully euro-compliant implementation
Approach
The Upgrade Service is scalable so that it can meet the needs of all clients. The way in which the components described here are used is agreed with you during the initiation phase.
Upgrade initiation
Analysis Stage
Technology requirements review

Review of current system, (including SunSystems modules & versions, associated software, operating systems, databases, hardware, interfaces, etc) against the defined requirement

Application requirements review

Review of current implementation against the defined requirement, including all SunSystems modules with any associated software

Review of integration aspects, including impact of the upgrade on existing interfaces
Upgrade Plan, to include:
Technology upgrade, specifying:

Recommended system definition, with full details of all changes to existing configuration

Recommended upgrade procedure, including data migration 

Application Upgrade, specifying:Configuration work necessitated by the upgrade

Any additional configuration work required

Integration work, including changes to interfaces

Acceptance test plan, including identification of key processes

Client training in the upgraded system 
Delivery stage
Technology

Implementation of new operating systems, databases etc

Installation of new SunSystems software

Migration of data from former system

Documentation of new installation

Systems administration training 

Application work

Amend configuration of SunSystems and associated software as agreed

Amend interfaces as agreed

Acceptance testing

Review of migrated data to prove validity of migration

Test agreed key processes to prove functionality

End-user training

Deliver end-user training in new features
Conclusion
Post upgrade review

Review of upgrade service

Recommendations for future development
Methodology
All Upgrade Services are delivered under the SunSystems PQIS methodology, which ensures that the service is delivered with maximum efficiency and minimum risk.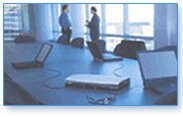 SunSystems is a portfolio of integrated financial management and business intelligence applications, which help decision-makers gain a broader perspective on the business, and provide the ability to analyze the operational detail.
For more than 20 years, we have delivered global, low-risk solutions that are designed for rapid, low-cost deployment, helping our users to meet the demands placed on the finance function.
To find out more about our solutions, click here.