When it comes to choosing a finance solution in the not-for-profit sector, SunSystems has the answer. We have a strong reputation for high quality financial software demonstrated in  524 not-for-profit customer sites worldwide.

What's more, we offer a low risk solution with a  low total cost of ownership that is essential when you are operating on limited resources. Our scalable solution can be used on a national or global basis with rapid implementation to a consistent standard to get your operations up and running in no time.

SunSystems' expertise in the not-for-profit sector has been developed in over 22 years experience working with organizations such as Save The Children, VSO and World Vision International. This level of experience ensures that SunSystems is the financial solution of choice for this sector, covering SOFA reporting to SORP requirements, project tracking and reports detailing donor type, ventures, partial exemption of VAT, restricted and unrestricted funds.

Low Total Cost of Ownership

Rapid implementation



Implementation to a consistent standard



Product flexibility and functionality



Integration future proofing



Web-based Computer Based Training

Able to match business requirements with infrastructure



Not-for-profit sector expertise



Scalable single product set



Ease of implementation and use



Local installation and support 


Local knowledge, global support



21 SunSystems offices



200 channel partners



Represented in 76 countries



Customers in over 190 countries



Solutions in 30 languages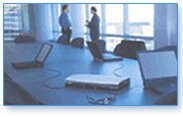 SunSystems is a portfolio of integrated financial management and business intelligence applications, which help decision-makers gain a broader perspective on the business, and provide the ability to analyze the operational detail.
For more than 20 years, we have delivered global, low-risk solutions that are designed for rapid, low-cost deployment, helping our users to meet the demands placed on the finance function.
To find out more about our solutions, click here.