SunSystems gives you a real-time not-for-profit solution to provide the information vital to managing change in your organization and making informed decisions on all your sites, no matter where they are in the world. Complete transparency of your financial data is at hand, with the ability to drill down to specific items to provide total control over your operational data and a complete view of your business. 'Alerts' can also be set up to automatically generate warnings, such as overspend in any of your sites, to be emailed straight to your desktop.

The broad financial capabilities of SunSystems, its flexible reporting, multilingual support and availability on a wide range of platforms, makes it the solution of choice for this sector. SunSystems has been designed from the outset to meet the needs of the not-for-profit industry, ensuring your organization can demonstrate capabilities in such areas as:
 
Donor retention



Donor accountability



SOFA reporting to SORP requirements



Automated contributions management



Partial exemption of VAT



Restricted and unrestricted funds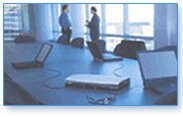 SunSystems is a portfolio of integrated financial management and business intelligence applications, which help decision-makers gain a broader perspective on the business, and provide the ability to analyze the operational detail.
For more than 20 years, we have delivered global, low-risk solutions that are designed for rapid, low-cost deployment, helping our users to meet the demands placed on the finance function.
To find out more about our solutions, click here.