Summary:
This document provides an overview of the SunSystems Insurance Accounting ledger solution which has been developed in partnership with one of our clients, a major international insurance brokerage and risk management company.  The paper is intended to give an overview and understanding of the scope of the solution and its benefits compared to other solutions.
To download a copy of the white paper, click here.
For more information about SunSystems Insurance Accounting,  or contact your local SunSystems office.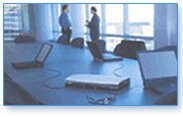 SunSystems is a portfolio of integrated financial management and business intelligence applications, which help decision-makers gain a broader perspective on the business, and provide the ability to analyze the operational detail.
For more than 20 years, we have delivered global, low-risk solutions that are designed for rapid, low-cost deployment, helping our users to meet the demands placed on the finance function.
To find out more about our solutions, click here.