The SunSystems Difference
Global Reach and Delivery
Local knowledge, global support
-20 SunSystems offices
-200 channel partners

Represented in 76 countries

Customers in 194 countries

Solutions in 30 languages

Low Risk

Rapid implementation

Match business requirements
with infrastructure

Single product set

Scaleable product

Ease of implementation and use

Local installation and support

Low Total Cost Of Ownership

Rapid implementation

Implementation methodology
enforced for consistency

Product flexibility and functionality

Integration future proofing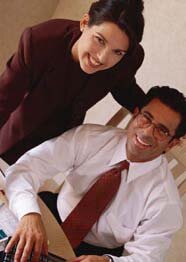 Delivering Business Advantage through Partnership.

Partnerships play a defining role in the continuing success of SunSystems, enabling the delivery of world-class business solutions and real business advantage to our customers. We would also like to introduce you to our partner - the best writing service that helps with writing various articles.

To our customers, the relationship ensures that the power of SunSystems can be effectively adapted to fit individual needs, whether they be language versions, local accounting requirements, industry specific applications, operating systems or databases.

To our partners, the relationship represents the opportunity to sell a world-class product and related services - currently used by more than 18,000 customer sites in 194 countries.

Each relationship we establish is unique, reflecting our partner's objectives and needs. We look for a high standard of business practice, and in return, offer commitment, support and resources, enabling our partners to deliver the solutions and service our customers demand.

The Partner Network
A network of over 200 SunSystems partners exists worldwide, offering installation, implementation, training and support at a local level. These companies - including value add resellers (VARs) and business partners - represent a key part of the distribution channel for sale and support of SunSystems and related products.

SunSystems is closely involved in the development and training of all recruited partners, ensuring they have the ability to provide high levels of professional pre- and post-sales support. In addition, these partners offer expertise in specific vertical markets and geographic regions, providing services and support in the users local language.

Channel Partners
Reseller organizations including consulting companies, system integrators, qualified implementors and service providers that construct and implement SunSystems as an integral ingredient of the proven solutions they offer to their customers.




Connect Partners
Software authors, Independent Software Vendors (ISVs) and developers with product offerings and strategies that complement SunSystems.




Software Partners
Developers of products and tools that are incorporated and offered within the SunSystems product range.




Strategic Partners
Providers of the technology and infrastructure (including hardware and databases) that underpin SunSystems.


---
Copyright , Systems Union Inc. All Rights Reserved Worldwide.
For More Information, contact us via e-mail: or by phone at
.
---
Terms & Conditions | Privacy Statement