Extending the Role of Finance to make Performance Management a Reality
   DISCUSSION LEADERS:
Nigel Rayner, Global Director Product Marketing - Systems Union
Kathleen Wilhide, Director, Compliance & Business Performance Management - IDC
Chris Marshall, Vice President, IT - Hilton International
David Blansfield, Group Publisher - Penton Media
   PREAMBLE:
Responsibility for Performance Management has landed in the CFO's lap, and this is proving to be the best place for it. Finance teams are addressing performance management objectives by extending financial management across the enterprise. In turn, the role of finance in the organization has been elevated. Extending financial management strategies are driving reporting accuracy, corporate compliance and overall business efficiency.
How can extending financial management drive performance management?
Should finance define the role of analytics and business intelligence software?
How can manual reporting tasks be minimized?
Does extending financial management deliver greater visibility and transparency across the enterprise?
In this webcast, attendees will learn the answers to these questions, and have a chance to ask specific questions of our speakers -- all of whom have contributed significant performance management research to corporations across the globe.
CLICK HERE TO VIEW ENTIRE WEBCAST:
http://w.on24.com/r.htm?e=9333&k=EAF6D8C6CE9984C48C11AA2C9018B2B4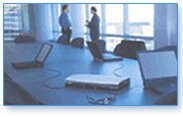 SunSystems is a portfolio of integrated financial management and business intelligence applications, which help decision-makers gain a broader perspective on the business, and provide the ability to analyze the operational detail.
For more than 20 years, we have delivered global, low-risk solutions that are designed for rapid, low-cost deployment, helping our users to meet the demands placed on the finance function.
To find out more about our solutions, click here.