New solution delivers productivity enhancements and cost-savings while improving management and analysis of financial data
Systems Union Group, authors of SunSystems, has introduced the SunSystems Insurance Financial Portal, a web-enabled solution that provides pre-configured Key Performance Indicators (KPIs) and Management Report Processes for better business management, decision making, and increased financial transparency. The SunSystems Insurance Financial Portal is the result of an alliance between Systems Union and Scruggs Consulting, an actuarial and systems consulting firm specializing in the insurance industry. This alliance married Systems Union's decades of hands-on experience with many of the world's leading insurance companies, with Scruggs Consulting's deep domain knowledge of the U.S. insurance market. Together, they have developed one of the first global "vertical" financial portal solutions to be made available to the North American Insurance sector.
The portal can deliver immediate benefits to insurance companies via cost savings and efficiencies garnered from reduced implementation, customization and training time. Moreover, the SunSystems' portal strategy is built with the technology needed to streamline financial management functions, such as integrating business processes, consolidating data from multiple environments and delivering real-time information to financial users.
"Financial and IT professionals in the Insurance sector continue to spend significant time and resources deploying ineffective 'generic' enterprise portal solutions because large vendors are simply selling 'empty boxes' to the masses - just as they did with ERP solutions in the 80s and 90s," explains Alan Hall, Director, Americas Insurance Group, SunSystems. "By leveraging our 20 years of experience in the insurance sector, we have built a specialized portal solution that incorporates the best practices and requirements of many of the world's leading insurance companies."
The SunSystems Insurance Financial Portal is strategically designed to solve the challenges faced by most financial executives in today's insurance market. This includes advanced features and functions such as:
Effective Footprint: A top-to-bottom "dashboard" view of the corporation that enables users to account for organizational "health," in real-time, from any location.
Real-time Alerts: Pre-configured KPIs are mapped graphically within the dashboard, enabling a user to monitor business goals and activities. What's more, the portal issues alerts if any KPI deviates from its assigned parameters. The alerts are pre-configured to appear automatically on designated systems - and they can also be customized to notify appropriate management via email, telephone or pager.
Management beyond KPIs: In addition to KPI monitoring, the dashboard includes pre-configured reports, as well as links to all financial management and analysis software used across the enterprise. This capability ensures senior management has 24-hour access to a complete view of the organization's financial and operational health.
Drill-down Analysis: If problems are identified and alerts are issued, the SunSystems portal offers the unique ability for authorized users to drill-down into all transactions related to any KPI - including offering the ability to view individual policies, claims, or invoices. Such detailed transparency cannot be matched in the Insurance sector.
Hall adds: "Our Financial Portal gives users what they most want: access to a wide variety of proven, insurance-specific KPIs and reports. Companies using the SunSystems Insurance Financial Portal can be confident in their reporting and analysis methodologies. For regulatory compliance and senior management reporting, this solution answers today's cry for greater financial transparency."
Pre-configured Reporting Strengthens Analytics Function in Insurance
The North American Insurance sector has always faced complex financial, operational and regulatory reporting tasks. This reporting responsibility has become even more of an imperative with the introduction of the Sarbanes-Oxley Act in the United States. Recognizing this, the SunSystems Insurance Portal provides the following KPIs to users.
Sample List of Available Pre-built KPIs
- Net Premiums to Surplus
- Change in Net Writings
- Unpaid Losses to Losses Incurred
- Unpaid LAE to LAE Incurred
- LAE Incurred to Losses Incurred
- Economic Investment Yield
- Net Premiums Receivable to Net Premiums Written
- Net to Gross Premiums Written
- Liquid Assets to Liabilities
- Cash Flow to Change in Policyholder Funds
- Net Reserve Leverage
- Gross Reserve Leverage
- Liability Leverage
- Pure Loss (Benefit) Ratio
- LAE Ratio
- Loss and LAE Ratio
- Expense Ratio
- Calendar Year Combined Ratio
- Accident Year Combined Ratio
- Calendar Year Operating Ratio
- Net Income Return on Surplus
- Calendar Year Combined Ratio adjusted for DAC
- Return on Surplus adjusted for DAC and Unrealized Gains (Losses)
Each pre-configured information source is based on best practice process models within the insurance market and users can select the KPIs that are best suited to their business management and reporting needs. Or, they can create their own KPIs. At the same time, each item can be further customized to address any unique operating conditions inherent in any organization. The end result is complete access to the tools needed to prepare critical business data and financial information in an organized framework that appeals to internal and external audiences - such as senior managers, board members, analysts and regulators.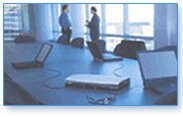 SunSystems is a portfolio of integrated financial management and business intelligence applications, which help decision-makers gain a broader perspective on the business, and provide the ability to analyze the operational detail.
For more than 20 years, we have delivered global, low-risk solutions that are designed for rapid, low-cost deployment, helping our users to meet the demands placed on the finance function.
To find out more about our solutions, click here.