Global solution for a global provider
Shell Gas (LPG), one of the world's leading liquefied petroleum gas (LPG) suppliers, with operations in around 60 countries, has selected SunSystems, a leading financial & business management software solution, to support its financial operations worldwide.
Some 300 users in 21 countries around the world will use the real-time, multi-currency, multi-language finance, and reporting software. SunSystems is used extensively throughout the Shell Group.
Shell Gas (LPG) was looking for a low risk solution that is scalable to rapidly and cost effectively meet its local and global requirements both now and in the future. Rose Bates, global IT manager at Shell Gas (LPG), said: "It was essential that our chosen solution could manage, integrate and analyze the vast amounts of financial and business data generated within our organization and provide managers with a real-time view of business performance for each location at any time. We selected SunSystems based on its proven track record, its ability to effectively handle the many diverse complex local fiscal requirements, supported with the multiple languages and currencies that we are dealing with as an enterprise and its reporting functionality, which ensures we have consistently accurate management information, essential if we are to maintain our competitive position in today's challenging marketplace."
Shell Gas (LPG) sought to find a solution that would seamlessly integrate with its front-end sales system and provide a cost effective alternative to many of the more traditional enterprise resource planning (ERP) solutions available.  Shell Gas (LPG) was also looking for demonstrable experience and expertise in rolling out a global solution that would cater to the differing reporting needs of the many regional markets in which it operates.
Hugh Stafford-Smith, EMEA managing director commented: "The relationship with Shell Gas (LPG) highlights the strength of the SunSystems value proposition. We have taken the core functionality of SunSystems and rolled it out rapidly and cost effectively. Our solution is platform independent, which ensures that it integrates with the customer's existing systems with minimal interruption to business continuity and provides users with the exact functionality that the business requires. Our extensive experience means that we understand the specific needs of a global organization like Shell Gas (LPG) and we have worked closely with its team to deliver a solution that will meet its business needs now and in the future."
About SunSystems
SunSystems is the core product range of the Systems Union Group plc, which is quoted on the Alternative Investment Market (AIM) of the London Stock Exchange. The company is one of the largest business software houses in the world, with 21 offices worldwide and some 200 Channel Partners in 76 countries.
Products within the SunSystems range are available in 30 languages with over 18,000 customer sites, and 250,000 customer seats in some 194 countries. The software solutions are used extensively by multinationals, whose offices worldwide require an international product with global support infrastructure.
Customers include 15 of the world's 16 largest corporations, 60 of the FTSE100, one quarter of the Fortune 500, and names such as Willis insurance, Hilton International, Pfizer and Save the Children Fund. The company is the largest supplier of financial software to the British public sector, and is the largest supplier of business software into Hong Kong and Japan.
Systems Union is certified under the 2000 version of the ISO9001 and TickIT standards. This independent certification provides customers, shareholders, and other stakeholders with assurance that the company has a mature and systematic approach to the delivery of its objectives.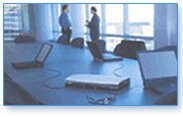 SunSystems is a portfolio of integrated financial management and business intelligence applications, which help decision-makers gain a broader perspective on the business, and provide the ability to analyze the operational detail.
For more than 20 years, we have delivered global, low-risk solutions that are designed for rapid, low-cost deployment, helping our users to meet the demands placed on the finance function.
To find out more about our solutions, click here.