Best-in-class financial management solution launched for construction industry
British financial software house and author of SunSystems, Systems Union (LSE: SUG), has today announced a global OEM alliance with Causeway Technologies (NQBS: CAUS), a supplier of commercial, collaborative and supply chain solutions for the construction industry.
The alliance sees the launch of Causeway Financials powered by SunSystems, a leading financial and business management software solution that will support the entire commercial process for construction companies.
Causeway Financials is a single, integrated solution designed specifically for main contractors and contract managers, as well as maintenance contractors and specialist subcontractors. It offers a flexible, easy-to-implement and navigate financial and commercial management solution for delivering detailed financial information across an enterprise, department or project. This enables managers to control their organizations better by providing real-time financial information that pinpoints the key information for detailed analysis.
Amongst its benefits, Causeway Financials enables international currency transactions across the buying, selling and accounting of goods in three parallel currencies as well as providing a sophisticated reports generator and library that delivers printed, HTML or text files on demand for immediate access to accurate information.
Paul Coleman, chief executive officer of Systems Union Group plc, author of SunSystems, said: "One of our key growth strategies is to position SunSystems as a best-of-breed financial and business management OEM engine for software vendors who want to take a strong vertical proposition to market. I am delighted that Causeway Technologies has chosen SunSystems to power its financials offering and I am sure that the combination of our wide-ranging functionality and Causeway's commercial management and project control offerings will be a very compelling solution for construction companies."
Phil Brown, Causeway's CEO, commented: "We chose to partner with SunSystems because of its comprehensive financial functionality including its impressive multi-currency and multi-language capabilities, together with its scalability and global deployment and support network. The strength of the proposition has already been demonstrated with the first sale of Causeway Financials powered by SunSystems to the McNicholas Group in a deal worth £300,000. We also have a significant pipeline of other opportunities and we expect to announce further contract wins very shortly."
About Causeway Technologies
Causeway Technologies is a leading supplier of collaborative, commercial, and supply chain solutions to the global construction industry, meeting the needs of enterprises, projects and trading partnerships.
Causeway's integrated solutions encompass enterprise and desktop applications supported by comprehensive e-trading and data services which provide Causeway's customer with support for: collaboration and knowledge management, estimating and tendering, commercial and procurement management, capital project and maintenance management and financial accounting.
Causeway Technologies, Inc. is listed on the NQBS:OTC market in the USA, and has offices in the UK and USA. For further information, visit www.causeway.com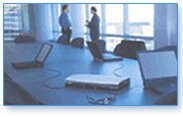 SunSystems is a portfolio of integrated financial management and business intelligence applications, which help decision-makers gain a broader perspective on the business, and provide the ability to analyze the operational detail.
For more than 20 years, we have delivered global, low-risk solutions that are designed for rapid, low-cost deployment, helping our users to meet the demands placed on the finance function.
To find out more about our solutions, click here.