Major international deployment meeting expectations
Systems Union, authors of SunSystems one of the world's leading international financial and business management solution, today provided an update on the 25-site SunSystems purchase completed by Hilton International. The rollout is on target with SunSystems installations completed in five Canadian properties: Toronto (2), Quebec City, Montreal and Saint John. Each rollout, according to Hilton International, is meeting the company's initial expectations, and the reporting features delivered by SunSystems tops a long list of positive feedback points from Hilton's financial executives.
As part of the Shared Services rollout, Hilton International is deploying SunSystems solutions for: Financial Management, Purchase Management, e-Requisitioning, Inventory Management.
"When we selected SunSystems we had done extensive market research and had put in place stringent selection criteria. Thus, we were confident it was the best solution for our needs," comments Christopher Marshall, Vice President Information Technology, Hilton International - The Americas. "Following some initial environment issues, we are pleased with the SunSystems services team, and the overall rollout of the product."
Hilton International Standardizes on SunSystems in Multiple Countries
Hilton International pre-determined a number of productivity and cost savings benefits from its planned Shared Services rollout. At the same time, the organization talked to a number of large vendors. In the end, Hilton International turned to SunSystems, recognizing that it offered the scalability, flexibility and functionality needed to make its Shared Services project a success.
Beyond this, the reporting capabilities delivered by SunSystems, coupled with the solutions strong multi-currency features, make SunSystems a very sophisticated financial tool for international business management. Another unique SunSystems benefit that addresses international management is the product's ability to implement anywhere in the world and meet local tax requirements with minimal customization, if any at all. Organizations, like Hilton International, can confidently plan business expansion into new countries and/or cities knowing that SunSystems can easily address local compliance requirements.
"With these and other features, SunSystems can easily deliver the stability and customized functionality needed to take advantage of a centralized environment," adds Christopher Marshall.
"Hilton International's deployment of SunSystems serves as an excellent example of two of SunSystems greatest strengths - international business management and financial solutions for the hospitality sector," comments John Morris, Americas Hospitality Director, SunSystems. "We are deployed in thousands of hotels and other hospitality businesses across the globe. And, Hilton International has carefully planned an intelligent and proactive deployment of SunSystems to manage business in multiple countries from one central location. SunSystems will excel in this environment, and Hilton will significantly reduce its operating cost and reap strong competitive advantage in many areas."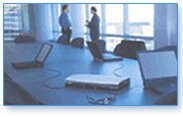 SunSystems is a portfolio of integrated financial management and business intelligence applications, which help decision-makers gain a broader perspective on the business, and provide the ability to analyze the operational detail.
For more than 20 years, we have delivered global, low-risk solutions that are designed for rapid, low-cost deployment, helping our users to meet the demands placed on the finance function.
To find out more about our solutions, click here.