Global hospitality partner network expanded
SunSystems and MICROS-Fidelio announced on 25-Nov-03 that Egyptian-based ACT has become the first of a global network of partners to achieve accreditation to sell the MICROS-Fidelio Financials powered by SunSystems (MFF) solution.
MFF has been developed specifically for the hospitality sector and provides the rich functionality and reporting capabilities of the SunSystems suite of financial management solutions to global and domestic hoteliers. When interfaced with the advanced capabilities of MICROS-Fidelio property management systems, central reservations and customer information solutions, MFF provides management with a unified view of business critical information generated by both front- and back-office business units. 
The accreditation programme has been designed to promote best practice standards in the delivery, implementation and support of the MFF solution across the world. Only partners who achieve the required level of commercial and technical expertise with the solution will be certified under the programme.
Andrew Turton, global solutions director for hospitality at SunSystems, commented: "We are delighted that ACT has joined the MICROS–Systems Union partner network. The hospitality market is rapidly expanding across Egypt. ACT has extensive market knowledge and understanding of the needs and requirements of users throughout the region. By working closely with ACT, we are confident that we will be able to build on the strengths of the MFF brand, open up new business opportunities and provide hoteliers across the region with a cost effective and functionally rich solution that will meet their needs both now and in the future."
Hoteliers are increasingly looking for a fully integrated, platform independent, flexible and scalable front- and back-office solution offering that all-important global reach, is intuitive and provides low risk, rapid and cost effective implementation combined with multi-lingual and multi-currency capabilities. The MFF proposition is highly compelling since it offers users all these benefits and is further supported by the widely recognised expertise and specialist experience of both MICROS-Fidelio and SunSystems in delivering and supporting solutions to the global hospitality sector.
Ashraf Momen, marketing manager for ACT - Hospitality commented: "The opportunities for us as an MFF partner are significant and we are looking forward to working with the MICROS and SunSystems team to further expand the global footprint of the MFF solution throughout our region. We offer hospitality companies a solution that enables them to access, generate and analyse business critical management and financial information in a single unified view from any location and at any time. MFF delivers real-time key performance indicators such as occupancy rates, total average room rates and outlet revenue performance instantly, on demand or proactively, at user-defined frequencies. This information is invaluable for hotel management, enabling them to better understand their business performance, improve their strategic decision making processes and react proactively to the ever-changing market dynamics that govern this increasingly competitive market sector."
About Advanced Computer Technology (ACT)
Since 1988, ACT has had a leading role in supplying the Egyptian market with the latest Information & Communication Technology (ICT). ACT represents some of the best known and trusted open system ICT products in the world, ACT is well positioned to address the needs of modern organizations who are ready to realize the benefits promised by the latest innovations in technology. In the Hospitality market, ACT; as a MICROS-Fidelio partner; has always placed an emphasis on representing leading edge technology products from globally recognized companies. ACT has a long and fruitful relationship with MICROS – Fidelio, consisting of over 230 installations. The solutions ACT represents are regarded as high quality products by international standards. ACT has joined the Quality Management System Club by being certified from the American Systems Register (ASR) for ISO 9001 + TickIT. Since then the entire organization focus on continuous process improvement to maintain customers and shareholders satisfaction.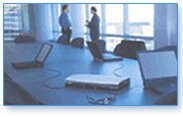 SunSystems is a portfolio of integrated financial management and business intelligence applications, which help decision-makers gain a broader perspective on the business, and provide the ability to analyze the operational detail.
For more than 20 years, we have delivered global, low-risk solutions that are designed for rapid, low-cost deployment, helping our users to meet the demands placed on the finance function.
To find out more about our solutions, click here.